Handbag lovers are always keen for the start of a new fashion season, curious for a glimpse at the next big thing in handbag trends. This season however, we can't help but feel that perhaps we've been down this road before. The predominant trends of Fall/Winter 2015-2016 played like a "greatest hits" retrospective from the last five years of handbag trends. Below, we've chosen some of our favorites from the shows that we think are worth a second round of popularity.
Fur is still going strong. We wouldn't have believed it either, but for the past several seasons, fur handbags have continually appeared on top trend lists and on the arms of fashion editors. Our favorites for the season include Ferragamo's bags that wrap around the arm like a mink stole, and Elie Saab's riotously shaggy indigo blue bags.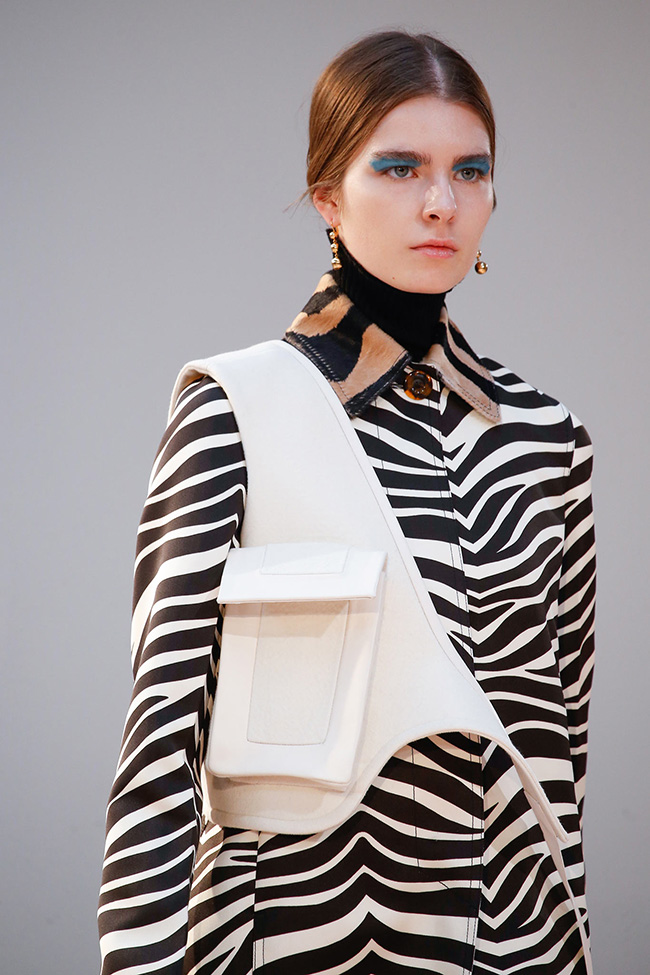 Designers agree; cross-body and belt bags are still a pragmatic fashionista's favorite. Nobody was happier than we were when the cross-body bag craze started several fashion cycles ago, and we are pleased to announce that designers have given us yet another new crop of them to collect and enjoy for the upcoming season. While the sheer number of design possibilities are seemingly endless, our favorites from the new crop are Celine's holster-like cross-body bag, and Chanel's petite and feminine quilted belt bag.
Boxy mini trunks; the little handbag that makes a big impact. We have to credit stories design house Louis Vuitton for starting the trend a few seasons ago with their Petite Malle line of bags, but this season's crop has taken the classic trunklike design and run with it! We are particularly enamoured of Alexander McQueen's classic trunkline square bags; they have a timeless appeal that will allow you to enjoy them indefinitely!